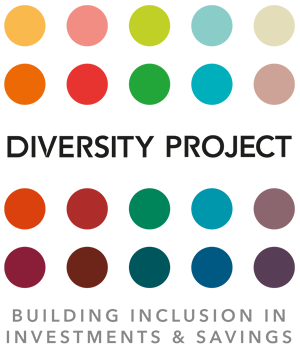 We hold a range of events throughout the year, from face to face meetings, Roundtable and Chatham House rules to networking, webinars and our annual event.
These events focus on a variety of topical diversity and inclusion issues and themes. In so doing, they provide our members with the practical information and the inspiration they need to drive the D&I agenda forward – both within their own organisations and across the industry at large.
We partner with many different organisations to deliver these keynote events. Do you know a speaker who can inspire and engage? Do you have a venue where we can host an event? Or is there a diversity and inclusion topic that you'd like to learn more about? If so, please let us know at [email protected]
Please see below for a list of upcoming Diversity Project events and sign up or watch on demand.
Every year we hold an in-person, virtual or hybrid event, where our members and the wider savings and investment industry come together to network, share practical information and discuss important D&I topics.
A wealth of essential D&I content is produced in support of Diversity Project events throughout the year. Have a browse, find what's most relevant to your diversity agenda and feel free to share within your organisation. If you'd like to recommend a keynote speaker or suggest a topic you'd like to see addressed at our next annual event, please let us know at [email protected]
Don't worry if you miss an event – most are recorded, so you can catch up on this website at a time to suit you. With a wide variety of D&I themes and topics to choose from, there's plenty to engage and inspire.