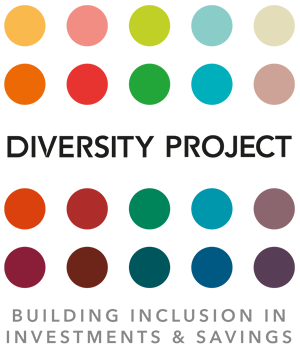 What are you looking for?
Asset Owner Diversity Charter Launched

30/07/21
A group of UK asset owners are today inviting others to sign a new Diversity Charter to tackle a lack ...
Video: Masterclass in Ethnicity Pay Gap Reporting

16/06/21
A report released in April from LGBT Great, EY and the Diversity Project found that while 80% of investment industry leaders ...
Holding up the mirror

24/04/21
This report seeks to build a case for how we can achieve collective success by looking at the current state ...
The IA launches its Diversity Data Guide

24/04/21
The IA has launched its Diversity Data Guide, produced in partnership with PwC. The Diversity Data Guide comes from the ...
View all
Diversity Project Pathway

The goal of the gender equality workstream is to promote cultural and behavioural initiatives that help create an environment in which everyone is valued ...
The Skills Workshop

Book your workshop place now Attend our Virtual Careers Fair What's Next Kick-start your investment career with The Skills Workshop Interested in a ...
The Investment Springboard

The workstream aims to improve access to and increase awareness of career paths in the Investment and Savings Industry. This is achieved through actively ...
The Cross Company Returners Programme

We define returners as individuals who have taken a career break of at least 18 months. Whilst career returners are not only women, hiring career ...
Catalyst Education Programme

Catalyst Education Programme 1. What is the goal of the Catalyst Education Programme? To provide economically disadvantaged pupils with the aspiration, belief and tools to ...
Black Leaders Programme

The Investment Association in collaboration with #TalkAboutBlack (part of the Diversity Project) have developed the Black Leaders Programme to help equip senior Black leaders with with the tools...
Educational Programmes
Potential Over polish Speaker Series

18/10/22
We are very pleased to announce the launch of our #PotentialOverpolish speaker series. Over the next few months we will ...
National Inclusion Week 2022 – Allyship in Practice

18/10/22
For National Inclusion Week 2022 we talked about allyship in practice and #ThePowerOfNow, the power of taking action in your workplace ...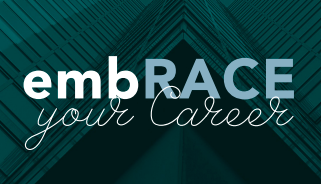 #embRACEyourcareer

28/07/22
#EmbRACEyourcareer ENCOURAGE TRANSPARENCY PROMOTE UNDERSTANDING MOTIVATE AND INSPIRE The #embRACEyourcareer series consists of eight videos, where highly accomplished ethnically diverse ...
View all
View All
Every year we hold an in-person, virtual or hybrid event, where our members and the wider savings and investment industry come together to network, share practical information and discuss important D&I topics.
A wealth of essential D&I content is produced in support of Diversity Project events throughout the year. Have a browse, find what's most relevant to your diversity agenda and feel free to share within your organisation. If you'd like to recommend a keynote speaker or suggest a topic you'd like to see addressed at our next annual event, please let us know at [email protected]
#WhatWorks: The Diversity Project's Annual Event - 17/11/2023
#ImpactThruInclusion: The Diversity Project's Annual Event - 28/11/2022
#Reset4Inclusion: Diversity Project Annual Event - 24/11/2021
#Time4Inclusion – BuildBackBetter: Diversity Project Annual Event - 13/11/2020
#Time2Deliver: Diversity Project Annual Event - 02/10/2019
#ActionNotWords: Diversity Project Annual Event - 04/09/2018
#BuildingMomentum: Diversity Project Annual Event - 18/09/2017