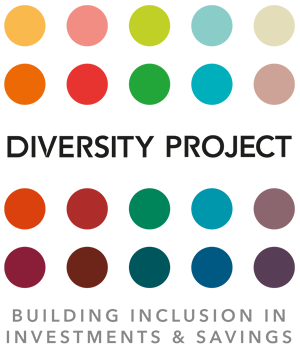 Our Members
We are proud to have over 100 Members. Diversity Project Members are asset owners, investment mangers, fund selectors, investment consultants, family offices, actuaries, trustees and wealth managers all within the Investment and Savings Industry.
Together, we drive change.
Investment Managers and Investment Consultants pay different membership fees depending on the size of firm (number of employees in the UK).
It is complimentary for Asset Owners to join.
We are proud to have the following companies championing the Diversity Project. Their support is invaluable to the success of this industry-wide initiative.
How are member firms involved
Steering Commitee
This commitee made up of D, E & I leads links member firms with the Diversity Project workstreams, projects and initiatives.
Advisory Council
Leadership group for CEO's or equivalent.
Dimensions of D, E & I or project participation
Involvement in individual workstreams that meet member firms priorities or interests.
Sponsorship
Partnering on events or sponsoring key initiatives.
Business Level
Declaring support by allowing member logos to be displayed on our website. Publicity and support of our events and initiatives. Participation in schemes and surveys designed to support our goals.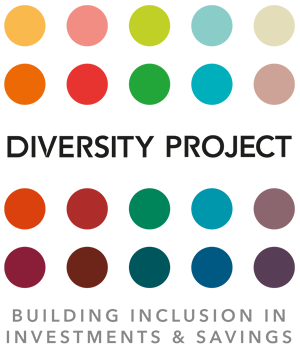 What we ask our Members to do…
Members take an active role in driving progress and impact across their organisations and the Industry.
Complete the Goals & Progress Online Tool
Participate in meetings
Promote surveys, events and initiatives
Share information throughout your organisation
Support the work of the Diversity Project through volunteers
Implement recommendations (where possible)
Take part in programmes (where suitable)
Share case studies, best practice and success stories
Identify role models and allies
Engage with us on social media
Provide a venue for an event.
Member Quotes
"Diversity Project membership has been a valuable way of sharing ideas, challenges, best practice and progress as we work together to create an inclusive culture in our industry of which we can all be proud."
Fidelity International – Sarah Nelson, Chief People Officer
"The Diversity Project is a great way for us to test our thinking, discover best practice, partner with our industry peers and share resources, all of which help to accelerate our progress on this vital topic."
Rebecca Bond, Head of HR, Europe, Vanguard
Our Partners & Supporters
We have many partners and supporter companies working with us to make a difference. Partners and Supporters can typically be group into three types:
Regulators and other governmental and quasi‐governmental bodies.
Search firms.
Diversity and inclusion consultancies or social enterprises/ charities.
Note it is free for these organisations to partner with the Diversity Project.
Our Partners and Supporters
Join as a member firm
Become a member by declaring your firm's support at
a business level. Apply now and let us know how you can help.