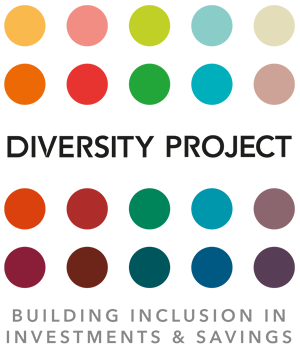 Privacy Policy for Diversity Project
At The Diversity Project, accessible from https://diversityproject.com/, one of our main priorities is the privacy of our visitors. This Privacy Policy document contains types of information that is collected and recorded by The Diversity Project and how we use it.
If you have additional questions or require more information about our Privacy Policy, do not hesitate to via [email protected] or our postal address provided below.
1. About The Diversity Project
The Diversity Project is a cross company initiative championing a truly diverse, equitable and inclusive UK and investment and savings industry. Our registered address is: The Diversity Project, 130 Wood Street, London, EC2V 6DL.
2. General Data Protection Regulation (GDPR)
We are a Data Controller of your information.
The Diversity Project legal basis for collecting and using the personal information described in this Privacy Policy depends on the Personal Information we collect and the specific context in which we collect the information:
Data is given to us by you;
Data is received from other sources; and
Data is collected automatically.
We collect information from visitors to this web site using online forms and every time you email us your details.
The main data we collect, which includes personal Data, from you in accordance with this policy is:
Your name
Email
Company name
Diversity Project will retain your personal information only for as long as is necessary for the purposes set out in this Privacy Policy. We will retain and use your information to the extent necessary to comply with our legal obligations, resolve disputes, and enforce our policies.
If you are a resident of the European Economic Area (EEA), you have certain data protection rights.
If you have any queries about how we gather and use your personal data then you can get in touch with our Data Protection Officer by post at: The Diversity Project, 130 Wood Street, London, EC2V 6DL or email us via: [email protected]
3. How we use your Data?
Any or all of the above Data may be required by us from time to time in order to provide you with the best possible service and experience when using our Website, this is only every collected though in accordance with this privacy policy. Specifically, Data may be used by us for the following reasons:
a. internal record keeping;
b. improvement of our products / services;
c. transmission by email of marketing materials that may be of interest to you;
d. responding to your enquiries
4. Your rights over your data
Under Data protection laws you have rights in relation to your personal Data that include the right to request access, correction, erasure, restriction, transfer, to object to processing, to portability of Data and (where the lawful ground of processing is consent) to withdraw consent.
To learn more about these rights please see the Information Commissioner's Office website.
5. Other web sites
Our web site contains links to other web sites which are outside our control and are not covered by this Privacy Policy. If you access other sites using the links provided, the operators of these sites may collect information from you which will be used by them in accordance with their privacy policy, which may differ from ours.
6. Cookies
A cookie is a small piece of information that is placed on your computer, tablet or phone when you visit certain websites, including this one. These cookies allow us to distinguish you from other users – which makes the site work properly – and to monitor the health of the site. You can find out more about cookies at https://ico.org.uk/for-the-public/online/cookies.
Please note that you can set your browser to refuse all or some browser cookies, or to alert you when websites set or access cookies. If you disable or refuse cookies, please note that some parts of this website may become inaccessible or not function properly.
Strictly necessary cookies
These are cookies that are required for the operation of the Website. They include, for example, cookies that enable you to log into secure areas of the Website, use a shopping cart or make use of e-billing services.
Analytical/performance cookies
These cookies allow us to recognise and count the number of visitors and to see how visitors move around our Website when they are using it. This helps us to improve the way our Website works, for example, by ensuring that users are finding what they are looking for easily.
Functionality cookies
These are used to recognise you when you return to our Website. This enables us to personalise our content for you, greet you by name and remember your preferences (for example, your choice of language or region). By using the Website, you agree to our placement of functionality cookies.
Targeting cookies
These cookies record your visit to our Website, the pages you have visited and the links you have followed. We will use this information to make our Website and the advertising displayed on it more relevant to your interests. We may also share this information with third parties for this purpose.
Manage cookie preferences
If you have any questions or comments regarding this cookies policy, please email [email protected]
7. Changes to this Privacy Policy
Any changes we may make to our privacy policy in the future will be posted on this page and, where appropriate, notified to you by e-mail. Please check back frequently to see any updates.
8. Consent
By using our website, you hereby consent to our Privacy Policy and agree to its terms.