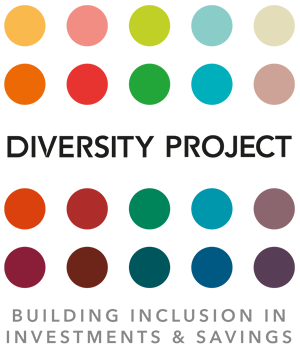 What are you looking for?
Asset Owner Diversity Charter Launched

30/07/21
A group of UK asset owners are today inviting others to sign a new Diversity Charter to tackle a lack ...
Video: Masterclass in Ethnicity Pay Gap Reporting

16/06/21
A report released in April from LGBT Great, EY and the Diversity Project found that while 80% of investment industry leaders ...
Holding up the mirror

24/04/21
This report seeks to build a case for how we can achieve collective success by looking at the current state ...
The IA launches its Diversity Data Guide

24/04/21
The IA has launched its Diversity Data Guide, produced in partnership with PwC. The Diversity Data Guide comes from the ...
View all
Diversity Project Pathway

28/09/22
The goal of the gender equality workstream is to promote cultural and behavioural initiatives that help create an environment in ...
Skills workshop 2022

29/04/22
Understanding the finance industry Virtual careers fair 2021 Recordings Launched for 2022! Kick-start your investment career Interested in a career in investment ...
The Investment Springboard

30/09/22
Our workstream aims to increase young people's access to and awareness of career paths in the UK Investment & ...
The Cross Company Returners Programme

30/09/22
We define returners as individuals who have taken a career break of at least 18 months. Whilst career returners are not ...
Potential Over polish Speaker Series

18/10/22
We are very pleased to announce the launch of our #PotentialOverpolish speaker series. Over the next few months we will ...
National Inclusion Week 2022 – Allyship in Practice

18/10/22
For National Inclusion Week 2022 we talked about allyship in practice and #ThePowerOfNow, the power of taking action in your workplace ...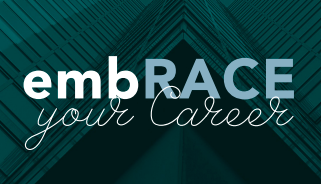 #embRACEyourcareer

28/07/22
#EmbRACEyourcareer ENCOURAGE TRANSPARENCY PROMOTE UNDERSTANDING MOTIVATE AND INSPIRE The #embRACEyourcareer series consists of eight videos, where highly accomplished ethnically diverse ...
View all
View All
Every year we hold an in-person, virtual or hybrid event, where our members and the wider savings and investment industry come together to network, share practical information and discuss important D&I topics.
A wealth of essential D&I content is produced in support of Diversity Project events throughout the year. Have a browse, find what's most relevant to your diversity agenda and feel free to share within your organisation. If you'd like to recommend a keynote speaker or suggest a topic you'd like to see addressed at our next annual event, please let us know at [email protected]
#ImpactThruInclusion: The Diversity Project's Annual Event - 28/11/2022
#Reset4Inclusion: Diversity Project Annual Event - 24/11/2021
#Time4Inclusion – BuildBackBetter: Diversity Project Annual Event - 13/11/2020
#Time2Deliver: Diversity Project Annual Event - 02/10/2019
#ActionNotWords: Diversity Project Annual Event - 04/09/2018
#BuildingMomentum: Diversity Project Annual Event - 18/09/2017
View All