Catalyst Education Programme
1. What is the goal of the Catalyst Education Programme?
To provide economically disadvantaged pupils with the aspiration, belief and tools to develop a career in the investment and savings industry.
The challenges:
Social deprivation can result in a stigmatising of young people, which results in lower expectations of economically disadvantaged and ethnic minority pupils. These students have few recognisable role models in education or in careers and find it difficult to access vocational training. The outcome is that economically disadvantaged and minority pupils enter further or higher education and then struggle to enter the corporate world.
The solution:
The Catalyst Education Programme (CEP) was founded in academic year 2020-21 by Andrien Meyers (City of London Corporation) and Gavin Lewis (Blackrock). This joint venture between #TalkAboutBlack (A workstream of the Diversity Project) , the City of London Corporation and IntoUniversity was created to provide economically disadvantaged pupils with the aspiration, belief and tools to develop a career in the investment and savings industry.
With the sponsorship and support of the investment and savings industry, the programme has evolved over time. The current two-year programme (2022-24) is aimed at Year 12 students studying in London. 75 students from 28 schools are currently enrolled.
2. Who Sponsors the Programme?
The investment and savings industry fund the programme, as well as providing professionals who support students via a variety of workshops. This helps to bring the topics students are learning about via the qualification alive and makes content more relevant to the world of investments. If you are an organisation interested in sponsoring and supporting the programme, please contact Matthew Bolton, the Catalyst Education Programme Manager.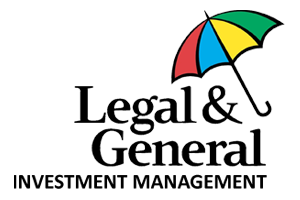 3. What does the Catalyst Education Programme look like?
The programme consists of three elements:
Study online towards a professional qualification (CISI Level 2 Award in Fundamentals of Financial Services)
Online teaching sessions provide an understanding of financial services and an overview of key concepts and terminology relating to it:
Ethics and integrity in financial services

Saving and borrowing

Banking (retail, investment and central banks)

Equities

Bonds

Derivatives (forwards, futures and options)

Markets (stock exchanges and stock market indices)

Other areas of financial services (fund management, retirement planning, insurance and foreign exchange)
Assessed via a one-hour computer-based exam taken at a Test Centre in London.
Work Shadowing and Insight Event in Year 1
ELEMENT TWO: UNDERSTANDING
Face-to-face workshops with Investment Management Professionals
Eight 90-minute face-to-face workshops across the two-year programme, delivered by investment management professionals. These sessions will help apply the qualification content to the investment management profession:
Investment Management as a profession

Ethical and Impact Investing

Investment Management Roles

Investment Management Clients

Working with equities as an asset

Types of Investment Funds

Working with bonds as an asset

Working with derivatives as an asset
Sessions take place at a firm's offices in the city.
ELEMENT THREE: SKILLS DEVELOPMENT
Participate in employability workshops working with 'mentors' from the industry
Three two-hour face-to-face sessions working with industry mentors covering the following:
Core Transferable Skills and Abilities (building confidence, resilience, creativity and teamwork)

Writing effective CVs, Cover Letters and Personal Statements

Effective communication, Pitching and Body Language

Preparing for and being successful in interviews
Sessions take place at a firm's offices in the city.
Work Shadowing and Insight Event in Year 1
4. How does the Catalyst Education Programme make a difference?
The programme supports students to:
develop the knowledge, understanding and skills to pursue a career in the investment and savings industry

build professional networks

participate in work shadowing

gain a recognised professional qualification to differentiate CVs and/or personal statements

understand relevant career pathways and opportunities within the investment management industry that are open to them on leaving school or university
The programme supports sponsors to:
make a difference to the career prospects and opportunities of young people who need it most

develop and nurture a diverse pool of potential young talent from local communities

create social impact (Core element of ESG)

meet several of the UN Sustainable Development Goals (SDGs)
5. How can I get involved?
You can get involved If you are:
An organisation interested in sponsoring and supporting the programme
A school or college interested in providing this opportunity to your students
A school or college student interested in participating in the programme