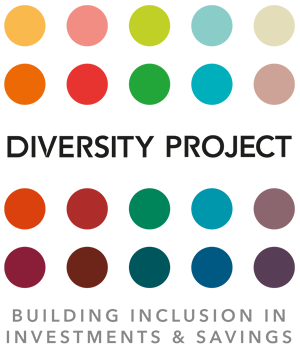 Why Get Involved
There are a number of ways to work with the Diversity Project and help create a cycle of positive change in the UK investment and savings industry.
A cross-industry diversity and inclusion forum where you can collaborate and benchmark in a supportive environment. Find out what your peers are doing and discover what works and what doesn't. Engaged, inspired and informed, you can introduce and accelerate new diversity initiatives in your own organisation whilst avoiding the pitfalls.
Collectively, we work to increase understanding, enthusiasm and action on diversity issues through our topical events and powerful role model campaigns. Bringing everyone on board in a spirit of true collaboration, it is a great way to engage your people in a landmark movement for positive change in our industry.
Shared Learning and Best Practice
Improve performance and productivity with direct access to peer sharing, case studies, guides and more. Better still, it's all specific to our industry – relevant, timely information that can inspire and ignite positive change. It also gives you the opportunity to share your own experiences and to play your part in creating a more diverse investment and savings sector.
Access to new initiatives
Breadth of D, E & I dimensions
No matter where you are on your D, E & I journey, simply pick the topics that best align with your company strategy and your priorities. At the Diversity Project, we embrace 15 different D, E & I dimensions, so whatever you're focused on, there's sure to be someone who can help.
Supporting member firms to meet the standards expected by the regulators.
Types of D, E & I
Supported by asset and wealth managers, investment consultants, family offices, industry and professional bodies and other stakeholders.
Member Quotes
"The Diversity Project is helping guide the savings and investment industry to a 21st-century model of inclusivity, diversity and equity, where people can bring their authentic selves to work and feel valued, supported and motivated to contribute to business, their customers and society."
Paras Anand, Artemis, CIO, Artemis Funds
"The shared learning and collaboration that the Diversity Project embodies and facilities is incredibly powerful. We must unite as an Industry on all things Diversity and Inclusion to shift the dial forward. Ensuring we are doing the best we can for our clients as well as attract the best talent."
Lindsay Hudson, Global Head of Inclusion and Diversity at Aegon Asset Management
Join as a member firm
Become a member by declaring your firm's support at
a business level. Apply now and let us know how you can help.
Join as a Partner or a Supporter
Partners and Supporters are companies and organisations within the industry, who do not fall within our Member definition but share our goals and values and agree to amplify the work the Diversity Project does.
Join as an ambassador
Diversity Project Ambassadors are people with a savings and investment background who support the Project's ambition to accelerate diversity and inclusion in our sector. They advocate inclusion and offer their time and expertise to support the Project's activities. Please read about the role of an ambassador.