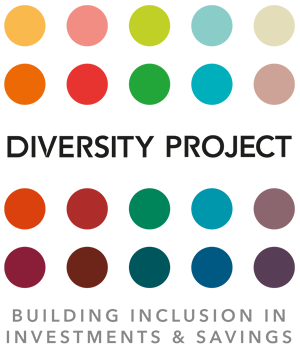 "Progress on hiring more diverse people will only translate into greater diversity at all levels of an organisation if new recruits feel included and have opportunities to develop. Developing an inclusive workplace culture is now recognised as critical in the 'war for talent' – the problem is 'how?' This Inclusive Culture guide is full of ideas to help CEOs of investment firms to make practical, straightforward interventions to alter even entrenched behaviours and attitudes. It tackles a big problem through multiple manageable steps – starting from the top."
– Baroness Helena Morrisey.
"An inclusive culture is not simply about accommodating difference. It is about incorporating the value of difference into everything that you do. These helpful guides give practical steps that can be taken to achieve this aim."
– Peter Horrell, UK Chairman, Fidelity International.
Inclusive Guice Promo Video
Webinar: Inclusive Culture Guide for CEO
Jayne Styles and Helena Morrissey
The Diversity Project has set out practical steps to achieving an inclusive culture in a new guide aimed at CEOs of savings and investment firms…
Join us for further discussions and initiatives around these guides:
24th February 2022
CFA UK Inclusion at the heart of ESG – Fireside chat.
17th March 2022
Diversity Project's Inclusive Culture Guide for CEO
Curious about what shifts the inclusion dial? Join us to learn about the practical steps that are being taken to level the playing field and create a sense of belonging. This will no doubt be an insightful virtual discussion, one not to be missed!
23rd March 2022
Women in Asset Management Bonhill Event
CEO discussion panel. See the video of the event here