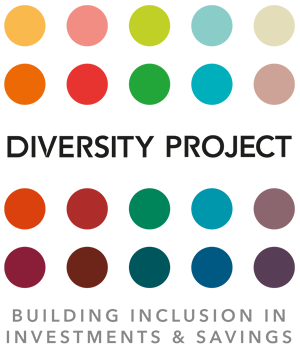 We have launched the #WeAre campaign to de-stigmatise the perception of disability by putting faces to lived experience.
Our #WeAre role models serve as inspiration that living with a disability or supporting colleagues, family or friends with a disability does not impede access to success or create a barrier to showing up authentically in the workplace to drive excellence for clients.
Tim Roberts, Global Marketing, HSBC Asset Management. Co-chair Disability workstream
Marilyn Swinney, Head of Institutional Sales, Principal Global Investors
Philip Fielding, Co-head EMD, Mackay Shields
Ashley Fagan, Global Head of ETFs, Indexing and Smart Beta Strategic Clients, Amundi. Co-chair Disability workstream
Ted Duffy, Head of Wellington Management International
Alexandra Haggard, Head of Product and Investment Services, Capital Group. Co-chair Disability workstream
Alexandra Haggard
Head of Product & Investment Services, Europe & Asia, Capital Group
"I'm a co-founder of the Diversity Project, and co-lead of the Disability workstream, and I have a disability myself." "My hobbies are horse riding, theatre, reading."
Alexis George
Head of Health and Safety, GPE
"I became disabled in 2021 when a knee replacement went wrong. I now have to mobilise to London in a wheelchair." "My hobbies are sailing, pottery and drawing."
Alison (Sav) Savage
Marketing/communications/PR/strategy, Rowhill Communications
"I walk with crutches. Do first impressions count? I'm only weak physically. Change of attitude is needed. Stop employers being fearful. Stop employees apologising and feeling alone. I get both." "My hobbies are family, gardening. Turning toot into something."
Beth Kume-Hollanda
Founder and CEO, Patchwork Hub
"Awareness is the greatest agent of change and I hope that sharing my story and lived experience helps to demonstrate the ability of disabled business leaders when barriers are removed." "My hobbies are filmmaking, writing, travelling."
Charlotte Francis
Senior account executive, KL Communications
"I have a handful of disabilities (including deafness and ME/CFS) and I always want to help people where I can." "My hobbies are looking after my 5yo twins!!"
Charlotte Hughes
Advice Journey Lead, Quilter
"I want to show the world what people with Borderline Personality Disorder can achieve; our empathy, our sense of justice and our ways of thinking are superpowers!" "My hobbies are reading, crafting, being with my puppy!"
Chinmayee Thadakamalla
Executive Search, Sainty, Hird & Partners
"As someone who was diagnosed with ADHD later on, I understand the struggles of working in a corporate environment whilst being Neurodiverse." "My hobbies are singing, charity, swimming and yoga."
Francisca Beloso
Global Head of People, CBRE, Data Centers Solutions
"I have only recently came to accept my own congenital hearing impairment and learning communications techniques to convert it in a strength and added value to what I am."
Heather Inglis
Global Head of DEI, abrdn plc
"I have temporal-lobe epilepsy, which I control with daily medication. I don't usually share this with colleagues, but want to help break down stigma and raise awareness of invisible disabilities." "My hobbies are interior design and furniture restoration."
India Cox
Talent Acquisition Partner, Quilter
"I want to contribute to removing the stigma towards people with disabilities and set a positive example for women living with ADHD, especially those diagnosed later in life." "My hobbies are Singing, Dancing, Karate and Film/TV Content Creator."
Jennifer Ockwell
Head of Institutional, Octopus Investments
"I've been involved with the DP for many years campaigning for greater understanding/inclusion of ND individuals - primarily driven from being a mother to autistic children and recently diagnosed with ADHD myself." "I'd like talk about intersectionality with menopause
Jennifer Petrie
Senior Information Management Analyst, Janus Henderson
"It takes a lot of effort to 'fit in' when really we should be applauding people from all walks of life to make a broader picture." "My hobbies are abstract art"
Michael Blighe
Chief Risk Officer, LGIM
"To show that parents of those with a disability can succeed in the workplace, but also to help fight for a more inclusive workplace in future." "My hobbies are running and Swimming"
Richard Bradley-Peters
Compliance Manager, MHA Caves Wealth
"As part of the LBGT+ community & with hearing loss, I want to be able to show and be visible, that this doesn't stop you working in our profession." "My hobbies are health, fitness, community involvement."
Tanya Anne Harrison
Manager, Client Implement Management within Global Client Account Services, T. Rowe Price
"It's important to be "seen," so anyone can understand the impact of their actions and words. In my opinion, discussions regarding mental health should be on par with physical health."
Tim Roberts
Diversity Project Disability Workstream Co-Chair & I work in Marketing, HSBC
"As a deaf person, it is important to me to show society that deaf people are able to carry out Senior roles in industry and to inspire younger people." "My hobbies are squash, running, going to the pub!"
Victoria Jenkins
Adaptive designer, disability advocate, Unhidden
"As the founder of the first adaptive fashion brand to join the British Fashion Council, my work with inclusive design makes me a role model I hope!" "My hobbies are art and reading"
Tanisha Dayal
Inclusion & Diversity Specialist, AXA Investment Managers
Born profoundly D/deaf to both hearing parents who was taught how to speak. Tanisha has tried to feel included in both the hearing and the Deaf community. She is a hearing-aids user and a lip-reader.
Ashley Fagan
Head of Global Strategic Clients, Distribution & Wealth, Amundi UK
"As a working-mother of a child with a disability, I understand the challenges and want to help raise awareness and create a more inclusive workplace today and for future generations."
Cara Hewitt
CFO - UK and WPFH and sponsor of Enable Network, Fidelity International
"I'm passionate about creating an environment where everyone can demonstrate their talents and abilities and thrive, unlocking all our potential; having a workplace that represents the customers we serve."
Caroline von Koenig
Wellbeing Lead, Fidelity International
"We all need to play our part in challenging assumptions and creating an inclusive environment where everyone can thrive. Disability inclusion is critical for a successful and collaborative business."
Ian Hood
Chief Digital Officer, Fidelity International
"I lead the drive to ensure our firms digital platforms are accessible for clients and colleagues alike and am passionate about the importance of inclusivity and accessibility."
James Frew
Divisional Director - Operational Strategy, St James's Place Ltd
"I wish to support under represented people by engaging in productive conversations about how we can supporting inclusion and diversity in the workplace."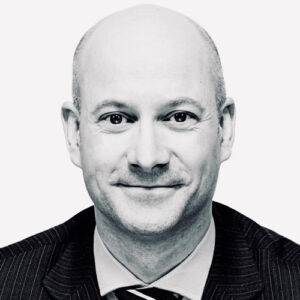 James Stoll
V.P. Enterprise Risk Management, Wellington Management
"Allyship is paramount to moving the dial on equitable outcomes for talent with disabilities. By breaking down systemic barriers and revolutionising workplace access, we will innovate client solutions."
Laura Ladd
Legal & Company Secretarial Assistant, Invesco
"I'm passionate about making a difference a raising awareness. I really want people to talk openly about disabilities. I have Multiple Sclerosis and struggle with my disability especially being a single parent."
Linda Russheim
Founder, HT Financial Marketing
"My son has dyslexia and see his struggles at school first hand. Here's to a more inclusive workplace to welcome a lovely, talented young man."
Lucinda Wakefield
Head of DEI, EMEA, BNY Mellon
"I would like to be a disability ally, because we all need to work together to ensure everyone is included and feels valued #WeAreTogether"
Philippe d'Orgeval
CEO, Amundi UK
"I have been inspired by my wife committed to launch in the UK a cafe (CAFE JOYEUX) empowering people with learning disabilities such as Down's syndrome or Autism."
Sean Taylor
Director - Sales, Canaccord Genuity Wealth Management (UK)
"Having been injured myself I have deep understanding of disability issues."
Shanika-Marie John
Talent Acquisition & Diversity Lead, Quilter
"Disability is part of my everyday life. I have a blind Aunty and an autistic brother so I'm very passionate about creating opportunities for those who live in different ways."
Anji Kang-Stewart
MD Global Head of Marketing, Man Group
Despite a rare diagnosis, my daughter survived. Her navigation of the world daily inspires my commitment to championing accessibility and innovation in disability inclusion in our industry.
Sam Walton
Talent Acquisition & Diversity Business Partner, Quilter
Caring for my disabled son truly opened my eyes to the challenges those with disabilities face, I am extremely passionate about living equitable lives and erasing ableism from the workplace.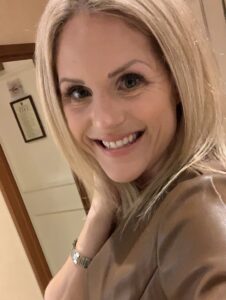 Robert Baker
CEO, Potentia Talent Consulting Limited
I have a disabled son
Abigail Herron
Global Head of ESG Strategic Partnerships, Aviva Investors
Having seen, first hand, how challenging it is to get support for neurodivergent children, I led the Aviva response to the Government's SEN review. It's imperative to make life easier for ND people – from the classroom to the boardroom.