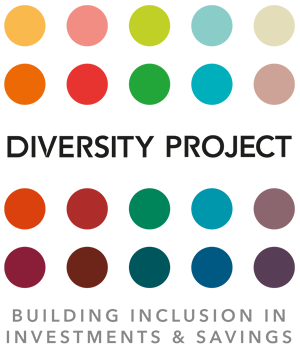 Book Launched in June 2021
To assist organisations to achieve inclusive work cultures and harness the power of diversity and inclusion, Steve Butler, CEO of Punter Southall Aspire, and active member of the Diversity Project's Advisory Council has written a book showcasing our efforts to date. The Diversity Project Book brings to life issues and sets out practical suggestions for business leaders, managers and employees on this journey.
Use the book to share the personal stories of the leaders within the Diversity Project to support the change towards inclusive cultures in all our organisations.
It is available as eBook and paperback on Amazon and other good book seller platforms:
Ways you could use the book, apart from a fascinating read…
It's a guide book for organisations in the Industry in terms of diversity and inclusion.
Do you run a company book club? You could feature this book to promote discussions on diversity and inclusion with your organisation.
Internal event opportunity? You could use the book as a basis for a panel discussion.
What about holding a company webinar with Steve Butler, the author or any of the workstream leads for your respective organisations? Get in touch at

[email protected]

.
What about buying copies for your staff/ colleagues/ events etc?
All funds raised will go to The Diversity Project Charity.
Read Steve's blog explaining why he wrote the Diversity Project Book!